10% Discount on all services!
How would you like to receive a 10% discount on your shrub and tree treatment services? Dr. Bob White is currently offering a special discount if you are under any one of these categories!
Elderly Person Discount (Ages 70+)
Senior Citizen (Ages 65+)
Retired & Active Military
Military Veteran
Disabled & Handicap Person
Freemason & Eastern Star Masonics
Scottish Rite & Elks Lodge
CALL NOW!
(214) 274-7918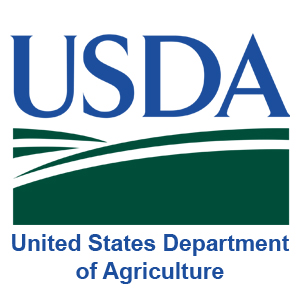 Federal law and regulations require any person who applies or supervises the use of restricted-use pesticides (RUPs) to be certified as a private or commercial applicator.
2020-2021 Prices for planting large trees in Texas.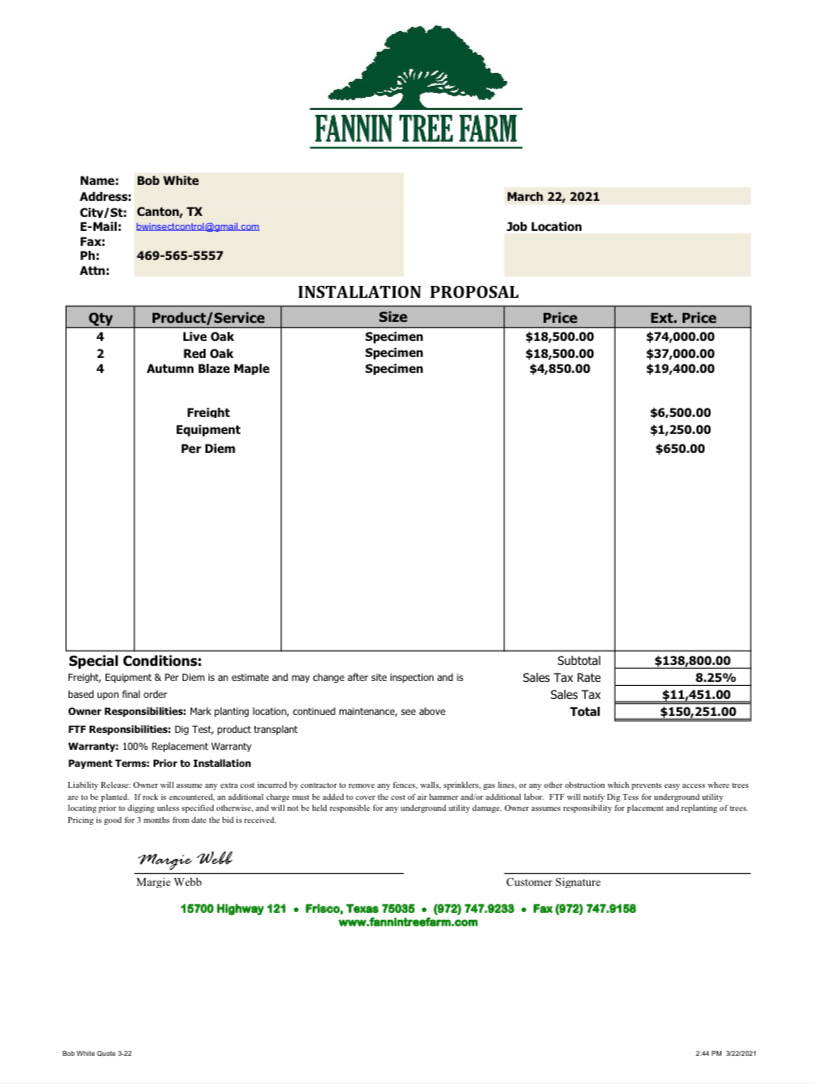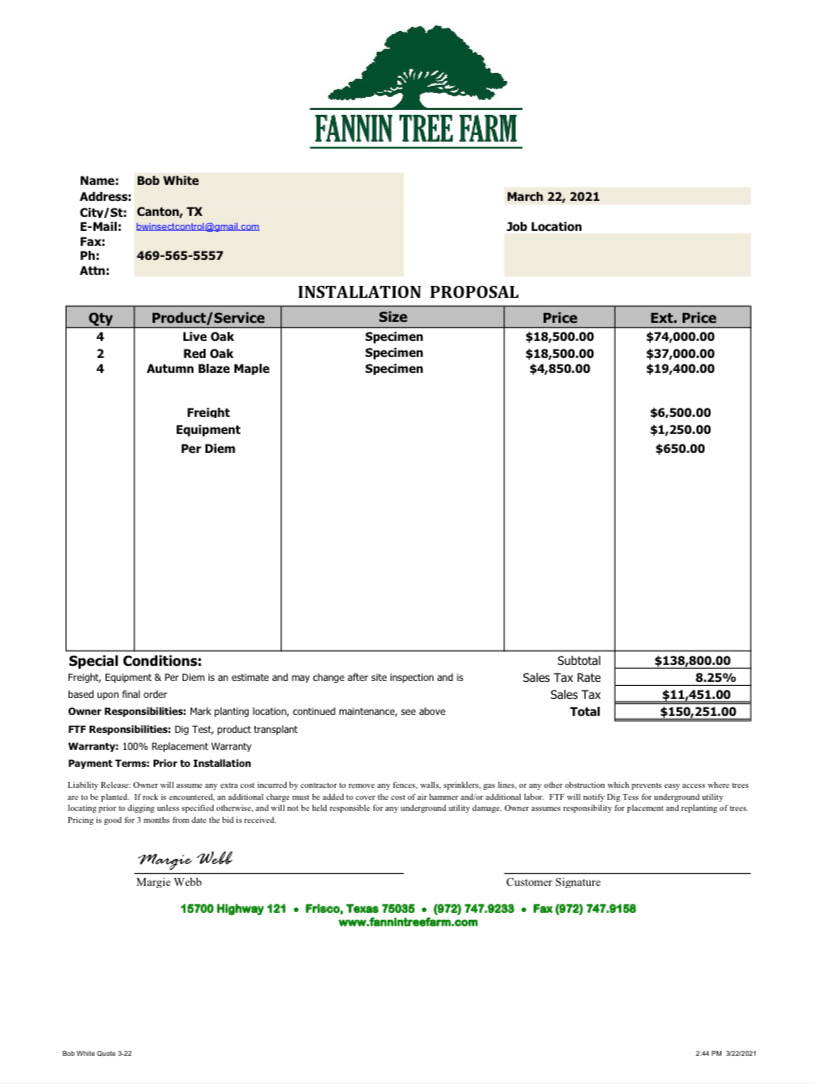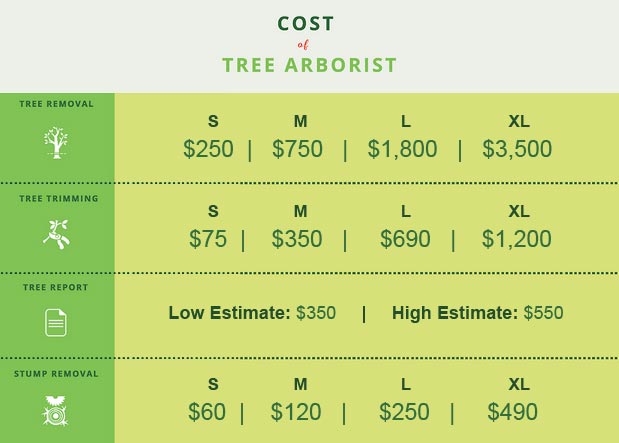 Are your trees worth saving?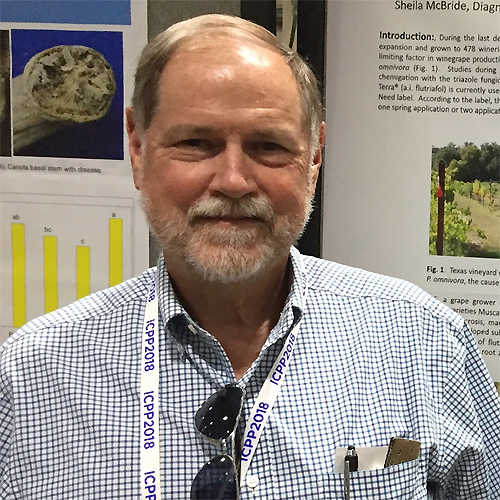 In 1989, Dr. David N. Appel, a professor at Texas A&M University, developed a formula to help determine how trees affect home and property value.
"Two methods for predicting the value trees contribute to residential property value in the Austin, Texas metropolitan area were tested. The formula method, used by professional plantsmen, and the predictive-modeling method, using regression analysis, were used to predict the value of trees on 120 homesites. The value of the homes ranged from $30,000 to $600,000 and represented homes typical of the Austin, Texas area. Trees on all homesites were evaluated with the ISA formula method and given a dollar value. Independent variables representing the house and lot were used in the predictive modeling method to determine the value that the trees contribute to the sales price. The value of the trees derived by the formula method was found to represent 13 percent of the actual sales price of homes while the value of trees derived by the predictive modeling method represented 19 percent." - Source: Dr. David N. Appel Forestry Service Texas A&M University (1989)

This would mean that if a home worth $300,000 lost all of its trees in 1989, that the value of the home would have been reduced by $57,000. In addition, a home worth 1,000,000 would be reduced by $190,000. How much is your home worth today?
BW Insect Control And Tree Care specializes in the cultivation and care of trees and shrubs, diagnosis, treatment, prevention of tree disease, and pest control.

Aborist/Certified Arborist or Applicators for hire who plan to apply any pesticides, fungicide, or miticide (regardless of use classification) to plants, trees, shrubs, grass, or other horticultural plants, must be licensed by either the Texas Department of Agriculture 3A ag category or the Structural Pest Control Service (SPCS).

Before you pay for high-cost removal or have your trees or shrubs cut down, give Certified Commercial Pesticide Applicator Dr. Bob White a call; you can rest assured the job will get done right.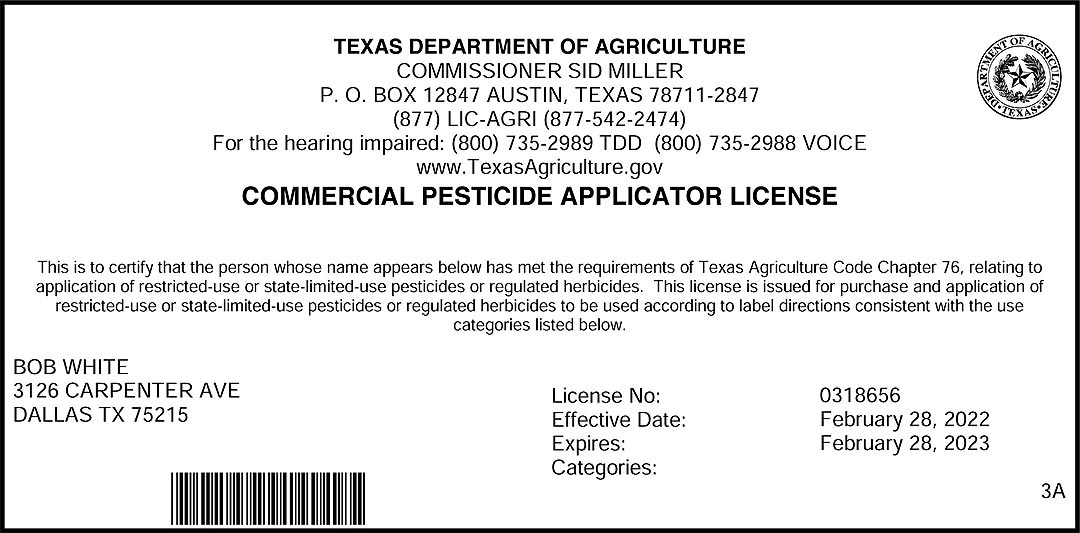 We also have an ISA Certified Arborist Timothy Hall:
TX-4588A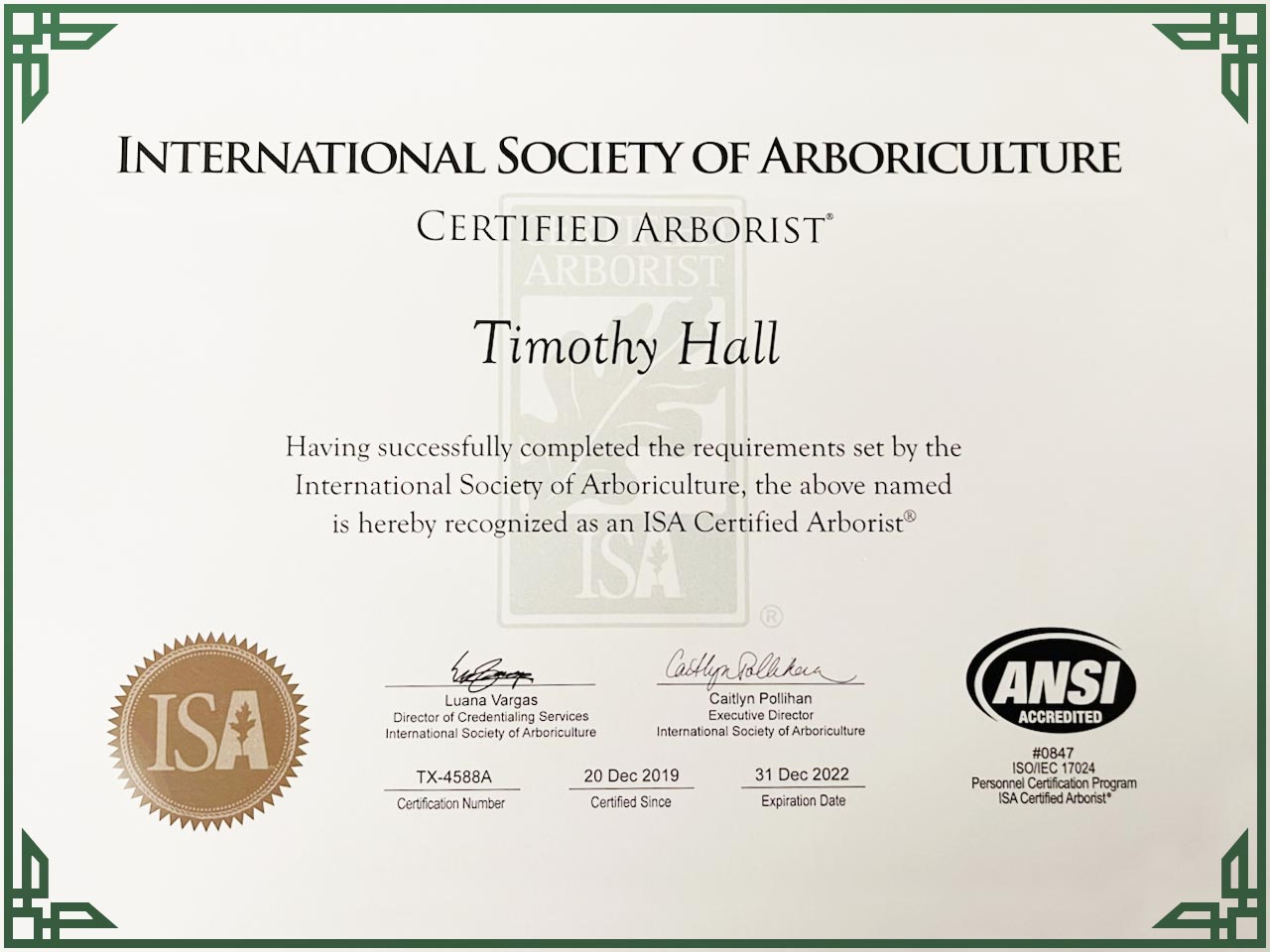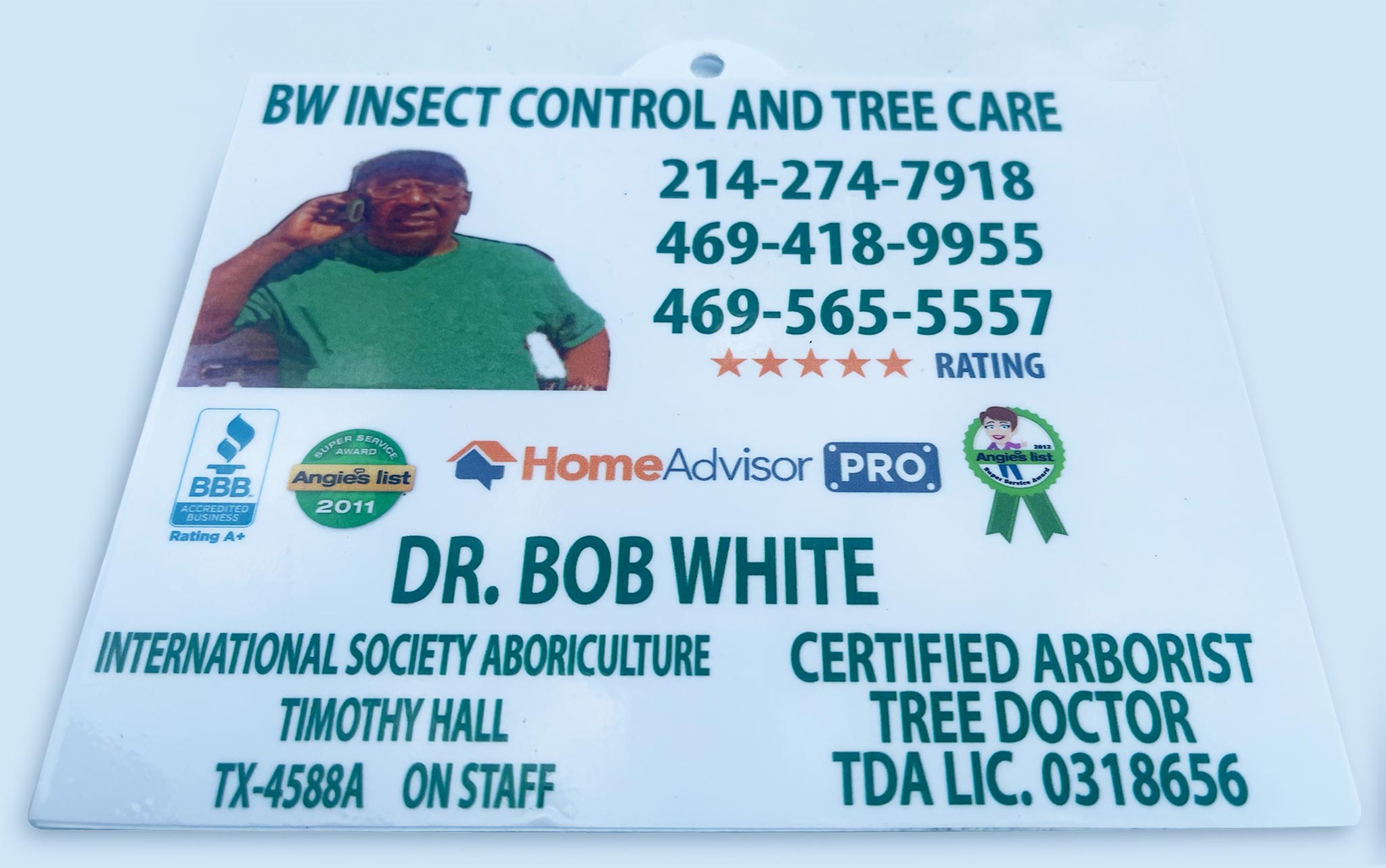 Oak Wilt Tree Treatment
Professionals, Vendors, and Pros for hire must be licensed to apply these products in the state of Texas for Oak Wilt Tree Disease.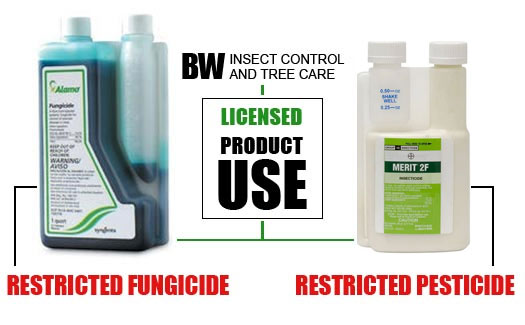 Texas Department of Agriculture Law Requirement
If hiring vendors to treat trees, those vendor must be licensed through the Texas Department of Agriculture.
Stopping the Spread of Disease Killing Texas Oak Trees
Oak trees are a common sight in many Texas yards, providing much-needed shade for homeowners and habitat for native Texas wildlife. However, pruning the trees during the springtime can have unintended consequences that may leave trees in danger.
Oak wilt is spread through tree wounds
Infected trees can die within weeks of infection
Millions of trees have died from oak wilt
Oak wilt is an often fatal, fungal disease that affects oak trees throughout Texas. It's a brutal disease that disables the water-conducting system and sometimes spreads when roots graph together underground. According to the Texas A & M Forest Service, the condition can be spread any time of year, but circumstances are perfect in the spring according to the Texas A & M Forest Service.

There are ways to prevent the spread of the disease. The first is to avoid pruning during the spring. Oak wilt can also be found in spores under the bark of an infected tree. When there is damage to a tree, sap-eating beetles that may be carrying the disease bring the spores with them, infecting the new wounded oak.

But if an oak tree does get wounded and bark is removed, there is a simple step a property owner can take to try and prevent the spread: paint. The Texas A & M Forest Service recommends painting over tree wounds, stating any paint will do which deters bugs that may be carrying the disease.

How to tell if your trees may be infected: Different oak trees show different symptoms. For live oaks, the telltale sign is veined on the leaves. If you have red oaks, the characters are a little less distinct: In early spring, young leaves wilt, turning pale green and brown, usually remaining attached for some time. Mature leaves develop dark green water soaking symptoms or turn pale green or bronze, starting at the leaf margins inward. It's important to contact a certified arborist right away because the timing for treatment can be tricky. It's important to communicate with neighbors to help stop the fungus from spreading.


To learn more or if you have any questions, contact Dr. Bob White!
Treating and saving trees all over Texas.