Welcome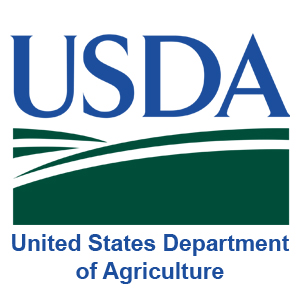 Federal law and regulations require any person who applies or supervises the use of restricted-use pesticides (RUPs) to be certified as a private or commercial applicator.
BW Insect Control And Tree Care specializes in the cultivation and care of trees and shrubs, diagnosis, treatment, prevention of tree disease, and pest control.

Aborist/Certified Arborist or Applicators for hire who plan to apply any pesticides, fungicide, or miticide (regardless of use classification) to plants, trees, shrubs, grass, or other horticultural plants, must be licensed by either the Texas Department of Agriculture 3A ag category or the Structural Pest Control Service (SPCS).

Before you pay for high-cost removal or have your trees or shrubs cut down, give Certified Commercial Pesticide Applicator Dr. Bob White a call; you can rest assured the job will get done right.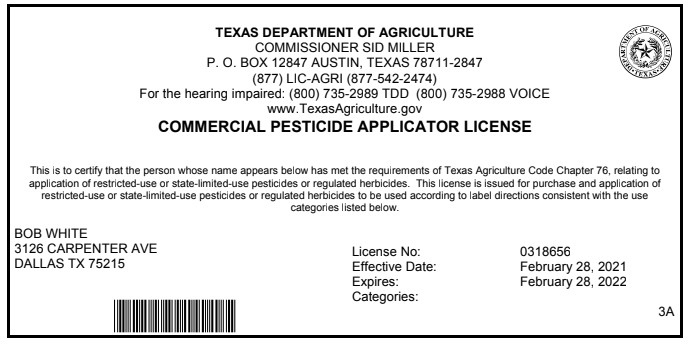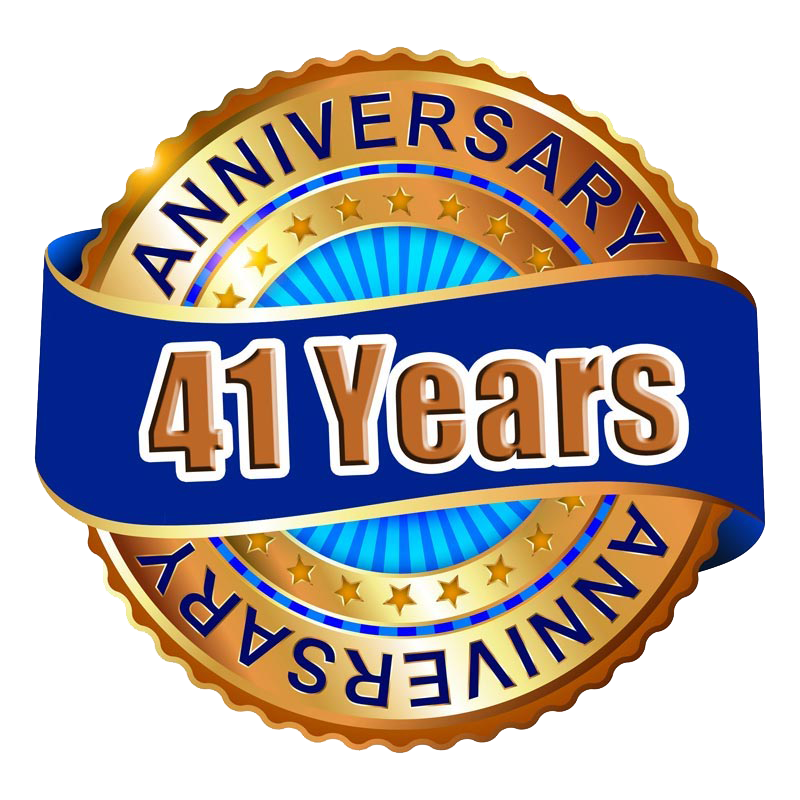 View Our Services
---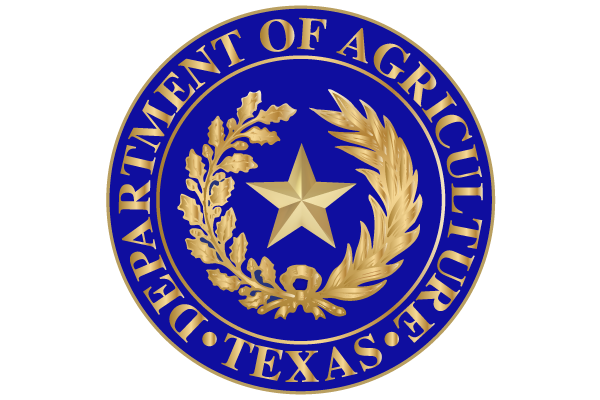 In Texas, tree & shrub treatment & tree injection services can ONLY be applied by licensed commercial pesticide applicators, including a Certified Arborist. Dr. Bob White is a Tree Doctor, Certified Applicator & Professional Experience Arborist.
The tree care services an arborist
can help with are the following:
Tree Removal: A service provided to remove a tree is dead, infested with insects/pests, poses a threat to the property, or no longer needed.
Tree Pruning: branches or stem removal to benefit the growth, health and natural form of a tree.
Emergency Tree Care: 24-hour service to respond to trees that have become hazardous due to storms or other hazardous situations.
Tree Planting: A certified arborist can help you determine which tree is best for your property and help you plant it. Knowing where, when, and how to plant a tree is imperative to its success. This will help ensure a long, healthy life for the tree.
Tree Health: Diagnosing tree disease or pest problems and make appropriate recommendations for its treatment.
Professional Tree Stump Grinding & Removal Tree Service: Stump grinding and or stump removal tree services, residential or commercial, to all DFW areas. No matter how big or small, we can tackle tree stump grinding or removal jobs of all kinds.
---
How can you treat my trees if they have oak wilt disease?
Fungicide Treatment - The fungicide propiconazole (Alamo) can be used as a preventative to reduce oak wilt symptoms in live oaks when applied before infection. Limited success may also be achieved in trees with therapeutic injections during the earliest stages of infection. The fungicide is injected into the tree's water-conducting vascular system through small holes drilled into the root flare at the base of the tree. Treatment success depends on the health condition of the candidate tree, application rate, and injection technique. Injection should be done only by trained applicators. [...Continue Reading]
---
Call for treatment if your roses are suffering from this Deadly virus that is killing rosebushes from Rose Rosette Disease.

Rose Rosette Disease (Witches Broom Virus) is a disease/virus that is carried by a very specific spider mites: Twospotted Spider mites, Eriophyid mites & Phyllocoptes Fructiphilus Keifer mite. - Symptoms - abnormal leaflets that have a feather-like appearance and-or are drastically smaller than normal healthy leaves on that plant. Stems and thorns become rubbery and easily pliable. Multiple disordered stems are produced at the terminal end of the branches or from a dormant bud eye resulting in a "witches broom" effect. Bloom disorder, color change, and increase thorniness are all signs of Rose Rosette Disease (witches broom).
---
Stop Cutting Down Your Trees!! Something to know about tree treatment cost.
Contact a licensed applicator before you have your trees cut down, they may be able to be SAVED! - Commercial applicators are the ONLY people that can treat trees. Applicators who want to apply any pesticides (regardless of use classification) to plants, trees, shrubs, grass or other horticultural plants for hire must be licensed by either the Texas Department of Agriculture 3A AG Category.

By choosing BW Insect Control And Tree Care, you have selected a tree service provider that is licensed and is focused on saving your trees & shrubs.

"Because God Wants All Of His Stewards To Take Care Of His Trees, Shrubs, Plants & Earth! God will give praise for doing His will!" [...Continue Reading]
---
Emerald Ash Borer Brings Trouble For Texas Trees.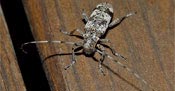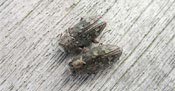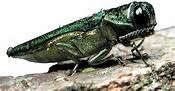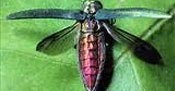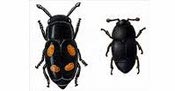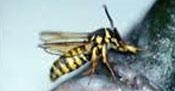 Post From June 15, 2016
Dr. Bob white can treat any kind of borers or beetles or any insect in trees and shrubs. - What happens when you take a minor "pest" that is generally controlled by its natural predators and put it in a place where it has NO predators? Disaster tends to strike! This is the case with the Emerald Ash Borer, and is in the United States, and now my fellow Lone Star-ians, Texas A&M Argi. Extension and the Forestry Service has confirmed cases right here in Texas, and it is not looking good so far. It is estimated that from the year 2012- 150-200 million trees have died from these pests. [...Continue Reading]
---
---
Things to know about professional lawn care & lawn maintenance services in Dallas/Fort Worth and the surrounding areas.
Most licensed professional tree companies price cost charge for tree & shrub insect & disease treatment could range per diameter inch.

Service charge for locations further than 10 miles of Dallas, TX, for onsite consultation, analyzing & diagnosing of tree services.

Most companies charge by diameter inch of the tree trunk - Price range is according to the size of the tree.
Here is some information provided by David L. Robert Ph.D.
Tree Value Losses: Potentially several $1000's per tree.
Tree Removal Costs: $2,000- $7,000 or more per tree depending on tree size and location.
Alamo Injection: $300-600 per tree depending on size
Trenching: $5-10 per linear foot for a 3-5 foot deep trench.
Between two trees only, the cost may be $300 (60 ft. x $5=$300).
It is not difficult to imagine that the cost of a single incidence of oak wilt at a single urban site can easily exceed $5,000-10,000. Many of the oak trees we value are older trees, which have been growing on the site at least a 100 years, long before most of us came into this world.
---

There have been updated products other than Alamo fungicide that are systemic for the effective control of various plant diseases and fungus, also pesticides for treating insect problems for your trees & shrubs including; Rose Rosetta disease & Witches Broom virus, Fire Blight, Oak Wilt, Elm Tree Disease, Stem and Canker Blight, Sudden Oak Death, Black Spot or Scab in apples, Root Rot and many more.
Tree care maintenance products can be an expensive investment. Often consumers misuse or don't even finish using the product, leaving a big waste of money in their tracks. Here at BW Insect Control And Tree Care, we buy only the best in tree maintenance products, so our customers can obtain better results.
---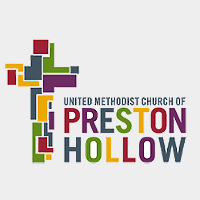 Preston Hollow United Methodist Church
Dr. Bob White did a great job taking care of and saving our 14 sick trees at Preston Hollow United Methodist Church. He followed up a year later to make sure all was good at no additional cost.
Maria Oakes 6315 Walnut Hill Lane Dallas, TX 75230
View All Reviews
---
Our Service Areas
Dallas, TX, Plano, TX, Fort Worth, TX, Arlington, TX, Richardson, TX, Garland, TX, McKinney, TX, Frisco, TX, Carrollton, TX, Lewisville, TX, Flower Mound, TX, Irving, TX, Coppell, TX, Rockwall, TX, Aledo, TX, Parker County, TX, Rowlett, TX, Weatherford, TX, Benbrook, TX, Southlake, TX, Highland Village, TX, Highland Park, TX, Collinsville, TX, Wylie, TX, Whitehurst, TX, Waxahachie, TX, Granbury, TX, Burleson, TX, Prosper, TX, Celina, TX, Murphy, TX, Duncanville, TX, Sachse, TX, Addison, TX, Farmers Branch, TX, Lucas, TX, Fairview, TX, Allen, TX, Melissa, TX, The Colony, TX, Bent Tree Dallas, TX, Bent Tree North, TX, Little Elm, TX, Double Oak, TX, Oak Point, TX, Lakewood Village, TX, Annetta, TX, Annetta South, TX, Corinth, TX, Bartonville, TX, Denton County, TX, DeSoto, TX, Cedar Hill, TX, Red Oak , TX, Ellis County, TX, Ovilla, TX, Annetta North, TX, Collin County, TX, University Park, TX, Farmersville, TX, Canton, TX, Caddo Mills, TX, Sulphur Springs, TX, Greenville, TX, Hopkins County, TX, Neveda, TX, Kaufman County, TX, Van Zandt County, TX, Stephenville, TX, Erath, TX, Roanoke, TX, Westlake, TX, Prestonwood, TX, Argyle, TX, Azle, TX, Graham, TX, White Settlement, TX, Saginaw, TX, Crowley, TX, Haltom City, TX, Forest Hill, TX, Watauga, TX, Keller, TX, North Richland Hills, TX, Tyler, TX, Copper Canyon, TX, Smith County, TX, Lantana, TX & More.
Zip Codes
75002
75013
75022
75024
75025
75026
75027
75030
75032
75041
75048
75069
75070
75071
75074
75075
75077
75078
75086
75088
75089
75093
75094
75098
75182
75219
75229
75234
75244
76008
76048
76049
76051
76082
76085
76086
76087
76088
76092
76099
76109
76116
76119
76126
76132
76140
76201
76203
76208
76210
76226
76244
76262
77562
78746
75252
75248
75254
75287
72096